Getting Started with Google 
Create Gmail or Google Workspace account
Connect your domain property in Google Search Console
Share access with marketing collaborators
Connect to Google Analytics
Share access with collaborators
Connect to Google My Business
Share access with collaborators
Create or claim your business listing in Bing
Once you decide to invest time and resources into promoting yourself digitally, the first step is to make sure your business is connected to all things Google.  For better or worse, the truth is that the overwhelming majority of online traffic is directed by Google, and even more of it is tracked by Google…which is why they are one of the most valuable companies in the world. Google knows stuff.  For our purposes, we aren't sharing anything with Google that they don't already know. What we will be trying to do is use what they know to see how users find your site (or your contact information) and how they interact with it once they find it.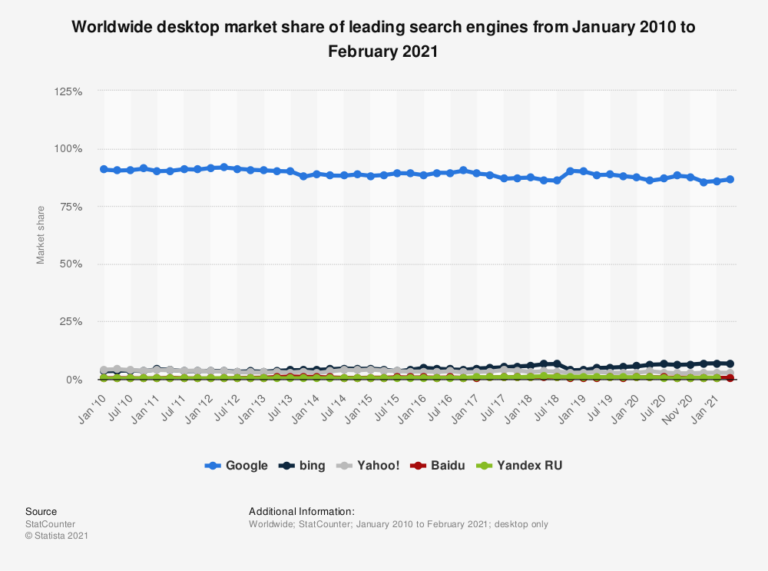 If you don't have a Gmail or Workspace account, you'll need to create one in order to make the most of the tools needed to rank highly in Google searches. If you have an @gmail account, then obviously you can use that.  If you have a Workspace account, it means you've already connected your business to Google- and whatever email or login you used to create that account will fork for what we're doing here also.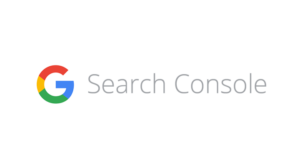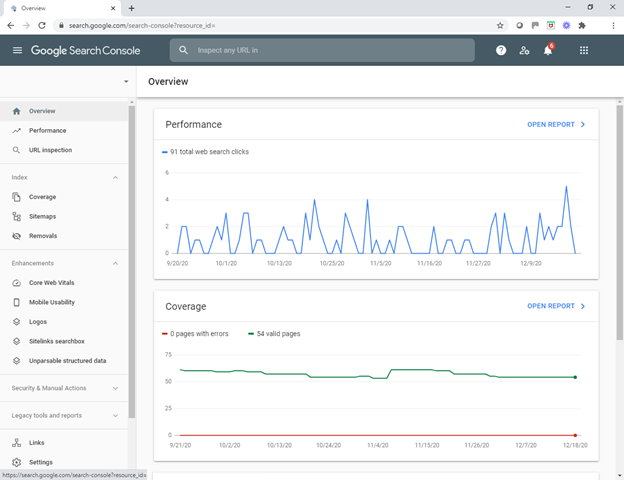 Once you have access to the Google universe, so to speak- you can start configuring the Google tools that will be used to track your agency marketing. The Google tools are free, The first one we'll cover is the Google Search Console Connect to Google Search Console
Search Console tracks organic search data- most viewed pages, highest ranked pages, keywords resulting in site visits, etc.  GSC Also confirms your web pages are properly configured for mobile users. The search results for mobile are different from the results for desktop searches, so this confirmation is very important for insurance agencies.
Search Console also monitors your website security. (Note: it does not protect, it only monitors). This is an unfortunate reality of the digital world. Hackers are always using robots and various methods to see if they can get into websites.  They do it for a lot of really stupid reasons- even you don't have payment or personal information on your site.  If they succeed in getting access, it can hurt your website rankings, because Google can tell when your site has been compromised and it won't show your website in search results if hackers have breached it.  The Google Search Console is the tool that reports these security breaches and it will trigger an alert if it detects malicious code hidden in your site.
Once you have gained access to GSC, share it with us at agency.advisor@smartinsuranceinc.com. Share Access to GSC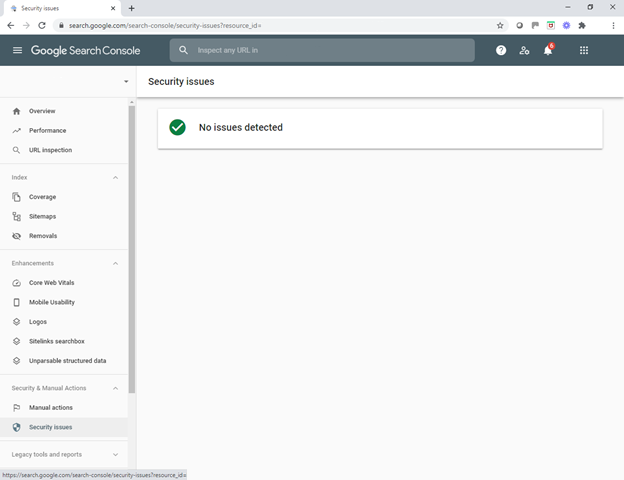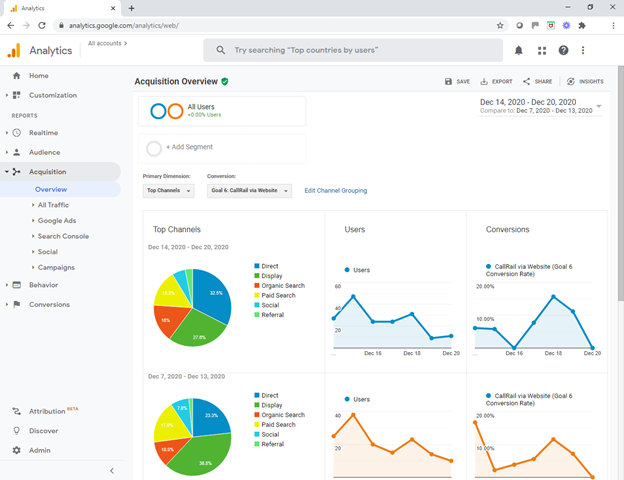 Next, we'll make sure you're connected to Google Analytics.  https://support.google.com/analytics/answer/1008015?hl=en
GA is more broad than GSC. It tracks all of your traffic- search, social, paid, and direct. It can also be configured to count specific goals like phone calls or prospects submitting information on your site. The level of detail is really helpful.  For example, GA can tell you where the user was located, how long they spent on your site, the pages they visited, etc. 
When you identify your website in GA as a "property", you will get an analytics tag that starts with UA.  This is your Google Analytics tag. Make a note of this tag as it will be referenced when connecting GA to your website for tracking and also allowing other tools to import and use the data that GA collects. There are various types of tags and Google has recently updated it's tracking to incorporate things like Google Tag Managers (GTM) and a new G4 tracking platform.  Most agents will need help to use these tools properly- but for now, simply creating and connecting Google Analytics with your chosen marketing vendor is a good start. Here is the link to walk you through sharing access when you're ready: Share Access to GA
Last, but not least- if you have a physical location (or multiple locations) that you want to promote, you'll need to configure each of them in Google My Business. 
 https://support.google.com/business/answer/6300717?hl=en 
This is critical for agencies that are marketing their services locally.  Customers who prefer to do business locally will frequently choose a map listing over other types of search results- especially on mobile.  
Once your location is created or claimed, share it with us (agency.advisor@smartinsuranceinc.com) or the vendor of your choice. Share Access to GMB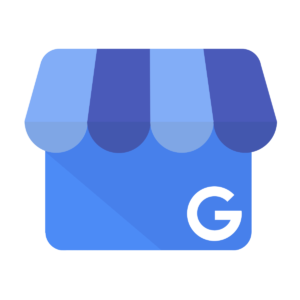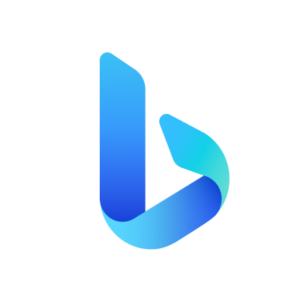 Okay…fine, let's throw a bone to Bing.  Yes, they do have some users, so we might as well check this off the list while we're at it.  Just hop over and setup your location(s).